About
Patrick Brady, Co-Owner: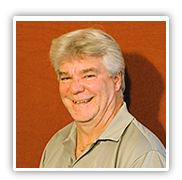 Pat has been involved in aviation since 1977, cutting his teeth while working on F-4 Phantom and F-101 Voo Doo aircraft for the United States Air Force.   After completing his Air Force commitment, Pat entered into A&P school at the Riverside School of Aeronautics, graduating in early 1983.  As a newly certificated civilian mechanic, Pat began working for Pilgrim Airlines maintaining their fleet of DHC-6 Twin Otter, F-27 Friendship and B-99 aircraft.  Through a series of buy-outs and take-overs, Pat was able to stay at the airline as it became Business Express and took the step to larger, more modern aircraft.   While at Business Express Pat was heavily involved in the formation of maintenance control as well as inspection programs for the various new aircraft.  He held the role of Assistant VP Maintenance, Senior Director of Maintenance and finally VP of Maintenance before his departure in 1994.  Pat went on to lead the maintenance organization at PSA Airlines transition from a Part 135 operator to a Part 121 operator, and making a complete fleet changeover at the same time.   In 2000 Pat left to join AC Jet, a start-up Delta Connection who was closely tied with Atlantic Coast Airlines.  By the end of 2000 Pat had taken on the responsibility of oversight for the entire Atlantic Coast Airlines maintenance organization.
In 2003 after 20 years in the regional airline business Pat left and started his own technical consulting business, PJRK Consulting, LLC.  Pat still runs PJRK Consulting, LLC on a daily basis and works closely with the team at CATS advising them on Federal Aviation Authority regulations, maintenance program nuances and general maintenance policies and procedures.  Pat also works with our customers to ensure they have a successful visit to the repair station and that they are satisfied with the service they received.
Peter Sistare, Co-Owner:
Peter entered into the aviation business in 1985 after completing his training at East Coast Aero Tech in Massachusetts. Starting as a technician for Pilgrim Airlines working on the early aircraft that forged the way for today's aircraft, Peter had displayed a keen technical sense and logical approach to troubleshooting and maintaining aircraft. His love for anything electrical led him down the path to focus on avionics and electrical system repairs, many times uncovering the most difficult of issues to get a problem resolved. As time went on, Peter began to take on roles of more responsibility within maintenance organizations; a direction that led him to the Vice President of Maintenance position at a Regional airline. His proven skills as a leader and problem solver allowed his superiors to promote him to VP of Maintenance and Operations, a position that included managing all areas of the airline and dealing with many varied work groups.
Peter is also type rated to fly various aircraft, including the B-747, MD-11, DC-10, SD-360 and DHC-8 aircraft. As a technician and pilot, Peter knows what is important to an aircraft owner to keep his flying machine airworthy. Peter works closely with Robert during the aircraft visit to ensure timetables are maintained, component logistics are organized and quality assurance is maintained throughout the process.
Robert  Long, General Manager: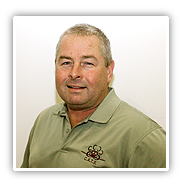 Bob started out in aviation in 1978 as an aircraft technician for American Eagle Commuter Airlines.  Bob quickly became a specialist on the P&WC PT6 engine series and followed this interest in power plant maintenance by going to work for Pratt & Whitney Canada. During his employment with P&WC, Bob attended numerous factory training schools on the PT6, JT15D and PW100 series of engines. Bob parlayed that love for engines into a 30 plus  year career of engine repair, expanding beyond the P&WC family of power plants to include several other engine manufacturers, including the Garrett TPE331 and General Electric GE-610 engines.  Bob has managed teams of technicians through various phases of aircraft and engine repair with absolute success in meeting targets for turn times and budget.  As the general manager of Carolina Aviation Technical Services, Bob is the front line contact for all your aircraft maintenance needs.